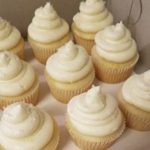 Cake Flavor
Vanilla- A rich delectable vanilla cake that's not too sweet and pairs lovely with any buttercream and filling.
Chocolate- A fluffy cake with a deep chocolate flavor really makes this the perfect chocolate cake!
Super Chocolate Fudge- A super rich fudge like chocolate cake that reminds me of brownies! Pairs nicely with my peanut butter buttercream!
Lemon- Refreshing, yet not overpowering. Pair this with a lemon curd filing for a super tangy treat!
Red Velvet- A magnificent cake, with just the right texture and richness that comes from the hint of chocolate.
Rainbow- My vanilla cake paired with some fancy sprinkles make this the perfect sweet party cake!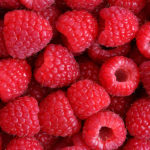 Filling
(included w/ cake)
Buttercream - My basic buttercream which is not overpowering or too sweet! It pairs with any cake very well.
Raspberry - A yummy raspberry filling that is just the right amount of sweet and tangy!
Strawberry - Who doesn't love strawberries? I love this filling mixed with some of my buttercream!
Lemon Curd - Mmmm! There is nothing like a fresh batch of my lemon curd filling! I may be known for sneaking some while it's still warm!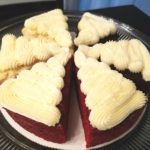 Buttercream
Vanilla (required for white or color) - Not too sweet, not too buttery. This is the perfect buttercream and pairs with ANY cake choice!
Chocolate - The best chocolate buttercream EVER! It pairs very nicely with my chocolate cake!
Peanut Butter - Calling all peanut butter lovers! You can't not have my Super chocolate fudge cake without this peanut buttercream!
Caramel - This buttercream is filled with a perfect richness from the caramel and pairs nicely with any chocolate cake!
Do you want something that is not on the menu? Please inquire.
Next Steps...
Let's discuss your perfect cake!!!